The Festival is pet ready
IS YOUR PET FESTIVAL READY?
Spring 2022, the National Cherry Blossom Festival teamed up with Mars Petcare and the Better Cities For Pets™ program to ensure your pets are healthy, happy, and safe. As part of the partnership with Mars Petcare, the Festival provided fun and safe opportunities for all pets!
Amenities for all furry friends and their owners included select event participation, exclusive giveaways, and other helpful resources for pet parents in the city! Our goal is to create a positive experience for all four-legged attendees throughout the Festival.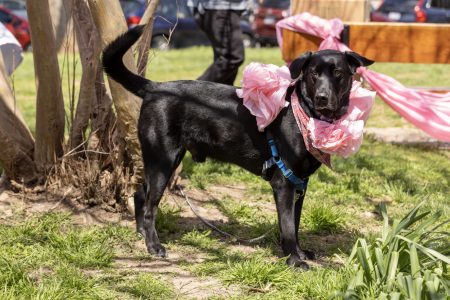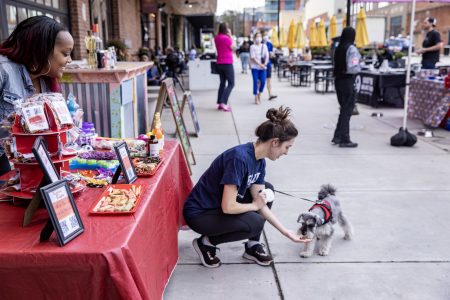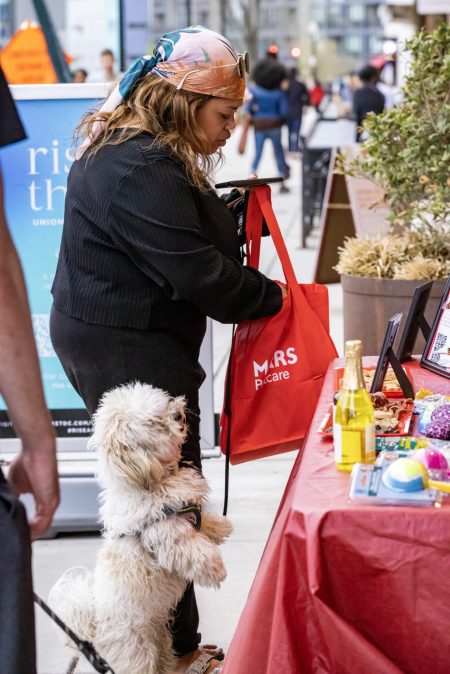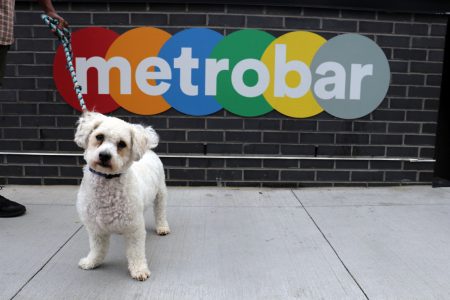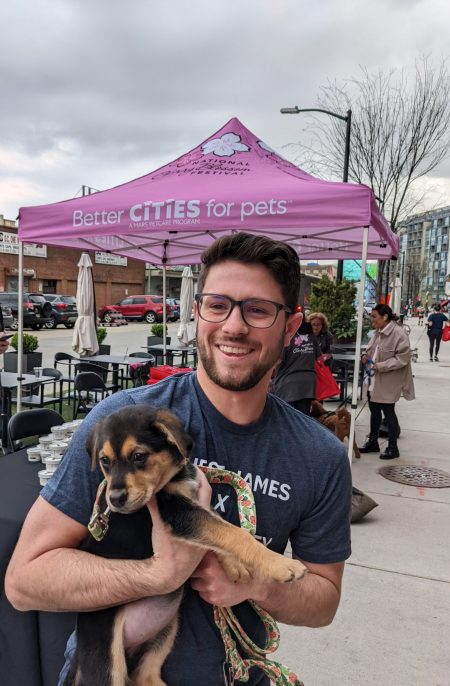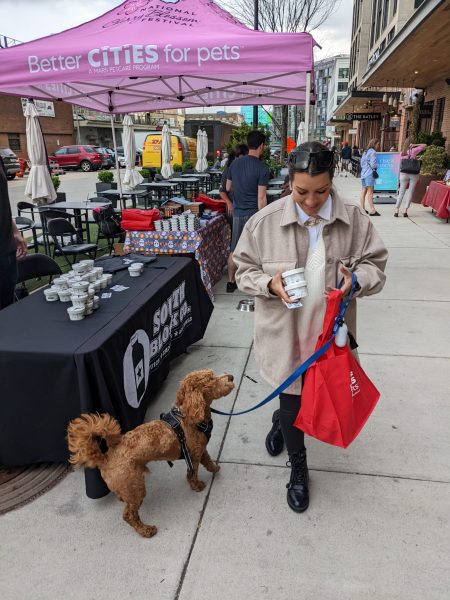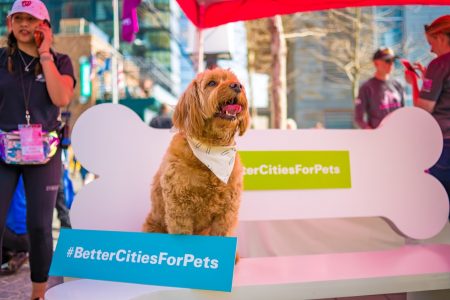 Paws & Petals Spring 2022 Events
GETTING YOUR PET FESTIVAL READY
We want everyone to feel comfortable bringing their pets to the National Cherry Blossom Festival. Below are a few things to keep in mind before you enjoy the blossoms with your furry friend.
Spring 2022, Mars Petcare worked with the Festival to ensure a pet-friendly celebration. Pet comfort stations were available at the Tidal Basin, Blossom Kite Festival, Petalpalooza, and Homewood Suites by Hilton Washington, DC Capitol-Navy Yard.
Keep your furry friend leashed
To protect your pet, it's important to keep your them on a leash to ensure they are secure in the crowd and other attendees don't get any unwanted attention. Both dogs and cats should be leashed when attending the festival.
Please be a responsible pet owner and pick up after your pet.
Keep in mind for any impending inclement weather and plan accordingly for your pet.
Be your pet's best advocate
Know your pet, including what they like and do not like, so you can know if the festival environment will be appropriate for them. If you have a nervous pup/kitten, or if your pet doesn't like being around large groups of people, keep that in mind as the Festival draws thousands of people per day.
CAN'T FIND WHAT YOU'RE LOOKING FOR?