Rediscover the joy of kite flying back on the Washington Monument grounds, at featured parks, and at home ! The Blossom Kite Festival is a long-standing DC tradition encouraging attendees of all ages to fly kites among the cherry blossom trees. The iconic outdoor event is fun, free, and open to the public. The 2022 Blossom Kite Festival featured both virtual and in-person options so that you could fly your kite from your favorite neighborhood park or anywhere across the globe. We were thrilled to have so many people join us in flying a kite! Details for the 2023 Blossom Kite Festival are yet to be determined.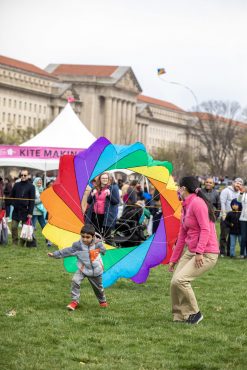 Choose a location to fly your kite

Washington Monument Grounds

Featured Parks

around the Washington, DC area

Virtually:

learn how to make and fly kites with the below virtual workshops
Explore Featured Parks:
In 2022, we spread the Blossom Kite Festival love all across the DMV! See below for the 2022 Featured Park locations which hosted kite programming. For insider information on Blossom Kite Festival and Featured Parks, sign up for our newsletter!
Palisades Recreation Field, DC, March 26,  11 AM -1 PM
Banneker Recreation Field, DC, March 26, 11 AM -1 PM
Lafayette Recreation Field, DC,  March 26, 11 AM -1 PM
Takoma Recreation Field, DC,  March 26, 11 AM -1 PM
Alethia Tanner Park, DC, March 26, 10 AM – 3 PM
Arthur Capper Community Center, DC, March 26, 11 AM -1 PM
Register to Compete: Submit your beautiful homemade kite into the Kitemaker's Competition that takes place on the grounds of the Washington Monument. This years theme is Rediscover Spring. Online registration is now closed but you can sign up onsite at the event on March 26.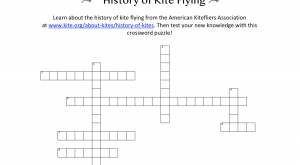 History of Kite Flying Crossword Puzzle
the official National Cherry Blossom Festival kite
2022 Official Kite is available for purchase on our NCBF online gift shop! 
Make sure to sign up for email updates to be the first to know about the 2023 kite.
Parking is limited in the District especially during the National Cherry Blossom Festival. It's highly recommended that visitors use DC's alternative transportation modes like Capital Bikeshare, DC Streetcar, Scooters, DC Circulator, Metrobus, and Metrorail to make the most of their experience. Skip the traffic and parking by planning your trip with goDCgo's interactive map.
MAP YOUR FESTIVAL EXPERIENCE
What began with a gift in 1912 at the Tidal Basin is now a four-week extravaganza spanning Washington, DC, and neighboring communities in Maryland and Virginia. Click the filters on our interactive map to see all that the Festival has to offer and craft a tailored experience as you Rediscover Spring. From exciting events to convenient hotels, delectable Cherry Picks restaurants to vibrant Art in Bloom installations, and a jaw-dropping City in Bloom to joyful Petal Porches, see the Washington, DC area as you can only see it once a year!