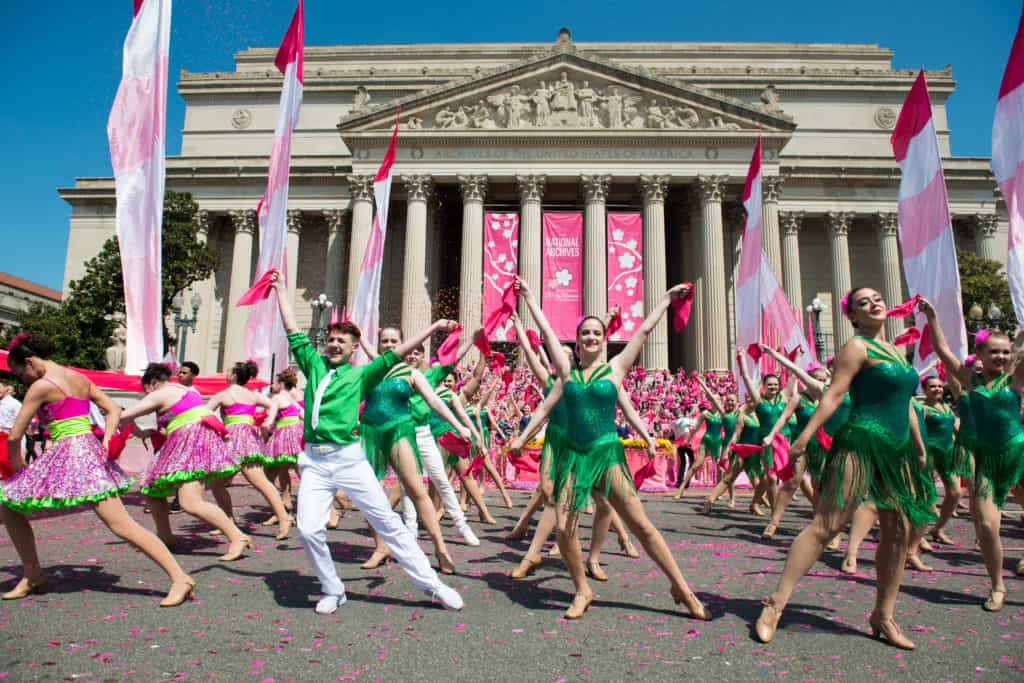 NATIONAL CHERRY BLOSSOM FESTIVAL
WELCOME TO THE NATION'S GREATEST SPRINGTIME CELEBRATION!
The National Cherry Blossom Festival commemorates the 1912 gift of 3,000 cherry trees from Mayor Yukio Ozaki of Tokyo to the city of Washington, DC, and celebrates the enduring friendship between the people of the United States and Japan. Today's Festival now spans four weeks and welcomes more than 1.5 million people to enjoy diverse and creative programming promoting traditional and contemporary arts and culture, natural beauty, and community spirit. Events are primarily free and open to the public.
Share in our commitment to the region and be a vital source of funding for the National Cherry Blossom Festival.

The Festival's events and activities create a backdrop for memory-making for both residents and tourists. Families recall the excitement felt while waiting for the Parade to march down Constitution Avenue and the joy they witnessed on the faces of their young ones as they watched kites soaring around the Washington Monument.  Social media is filled with images of people from all over the world experiencing the cherry blossom tree magic around the Tidal Basin each spring.

Support from caring community members like you help make the Festival possible, keeping events and experiences primarily free and open to the public.  Plus, 10% of your donation is given to The Trust for the National Mall's Cherry Tree Endowment which provides the critical funds needed to care for the iconic trees.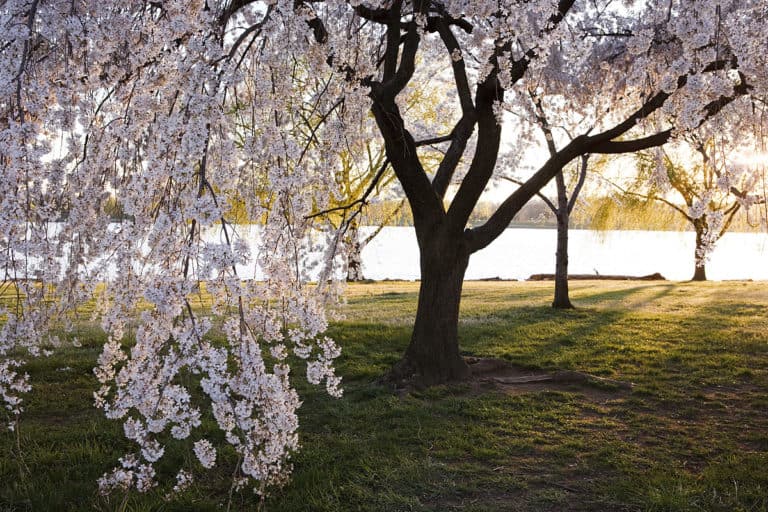 Help keep the beloved cherry trees blooming each year!
The Trust for the National Mall and the National Cherry Blossom Festival are working together to raise funds to preserve and protect the iconic cherry trees. Damage from weather, flooding, and foot traffic poses an ongoing threat to the trees, but you can help!

The goal is to raise $1000.00 for each of the 3800 cherry trees on the National Mall, which will provide our partners at the National Park Service the resources needed to care for, maintain and replace the trees when needed.  You can make an individual gift or start a crowd-funding team to reach your goal.  Your support is vital to protecting this cherished cultural symbol on the National Mall.  Join the campaign today!

For more information, please visit www.nationalmall.org/cherrytrees.