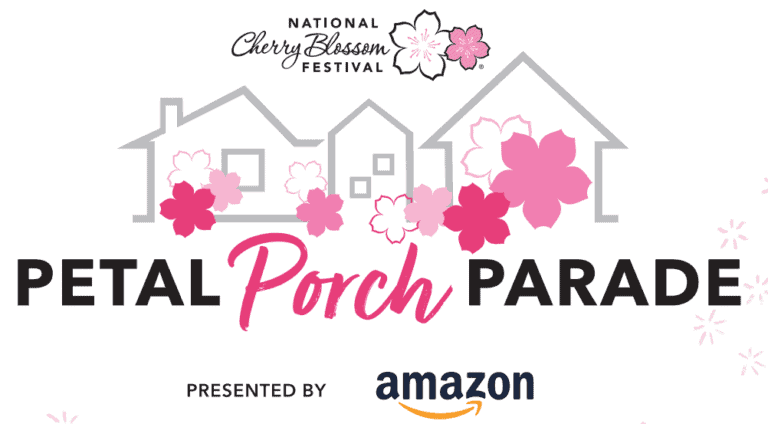 WHAT IS PETAL PORCH PARADE?
The National Cherry Blossom Festival has always been the nation's greatest springtime celebration! Since we cannot gather together this year, we are inviting residents of the DMV region to unleash their creativity and celebrate their cherry blossom spirit by decorating their porches, yards, or windows. Help us spread joy to your neighbors and connect communities across the region!
The National Cherry Blossom Festival will produce a virtual map with the locations of all registered Petal Porches, so you can plan a walk or drive around your neighborhood to see and share in the celebration of spring.
The Petal Porch Parade will take place from March 20 until April 11. On the weekend of April 10-11, a Petal Procession will drive through select Petal Porch Parade neighborhoods in and around DC. Register by March 15, and get your neighbors involved too for the chance to have the Petal Procession cruise through your neighborhood!
February 15-March 15
Registration is FREE!
Be creative and have fun naming and describing your display.
You will be added to our official Petal Porch Parade Map.
As a special gift for participating, early registrants with yards in the DC area will receive a FREE National Cherry Blossom Festival Petal Porch Parade lawn sign while supplies last.
All registered participants will receive a downloadable sign to print and include in their display.
The more registered Petal Porches in your neighborhood, the better your chances are for having the Petal Procession cruise by, so get your neighbors to register too!
By March 20
Don't have a porch? No problem! Feel free to decorate your yard, sidewalk, window, or something else visible from the street or sidewalk.
Petal Porches must be fully decorated by 12pm on Saturday, March 20 and able to stay up until 7pm on Sunday, April 11.
Bring the celebration of spring to your neighborhood by decorating in the theme of cherry blossoms, pink, or springtime.
Choose one of our themes as inspiration, or go wild with your own ideas. The point of decorating is to unleash your creativity and inspire joy for your friends and neighbors.
Think of how you decorate for other holidays or what brings you joy when walking around your neighborhood. There's no right or wrong way to decorate for the Petal Porch Parade, as long as you're being inclusive and joyful.
Porches must be appropriate for a family-friendly audience.
Need more inspiration? Come back soon to check out how-to videos from local artists for ideas on how to decorate your porch, yard, window, and sidewalk.
March 20-April 11
Petal Porch Parade Map coming soon! Check the map often to see how the celebration is growing!
It's time to tour the Petal Porches! Go for a walk or drive around your neighborhood, take pictures of the Petal Porches you find, and tag us on social to help share the joy! @CherryBlossFest #PetalPorchParade. 
Petal Porches will be fully decorated from March 20 until April 11, so there's plenty of time to get out and see them!
The more people who take part, the more springtime celebration there is to share, so get your friends and neighbors involved!
April 10-11
Sit back, relax on your beautifully decorated porch, and let the Petal Procession come to you!
On Saturday, April 10 and Sunday, April 11 the National Cherry Blossom Festival will visit select Petal Porch Parade neighborhoods in vehicles painted by local artists to say thank you for taking part in bringing joy to the community.
We will choose a route based on the locations of registered porches and will do our best to include as many as possible.
The more registered porches in your neighborhood, the more likely that the Petal Procession will cruise by your home. So get your neighbors involved, and make sure everyone's registered!
Any displays on the selected routes will be informed by Wednesday, April 7.
For a sneak peak of the local artists who will be painting the Petal Procession vehicles, check out their bios below.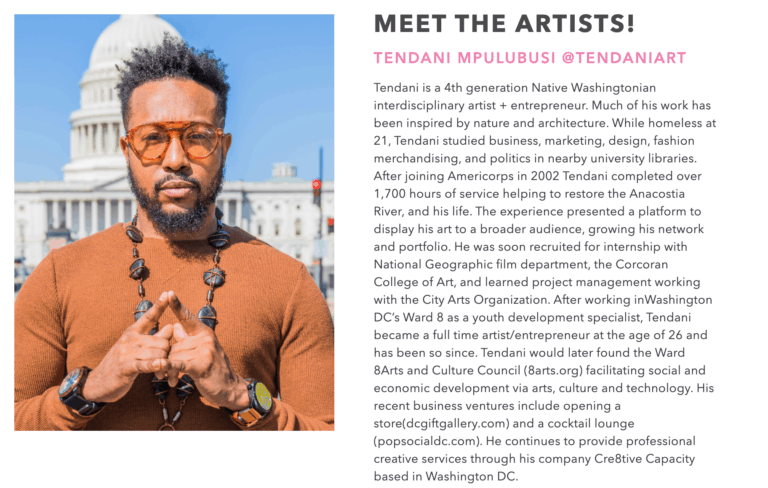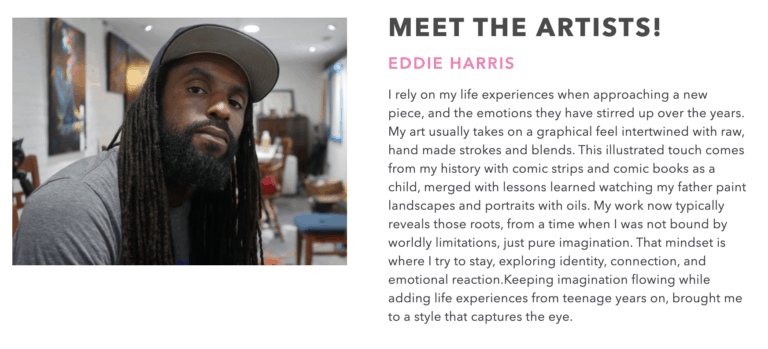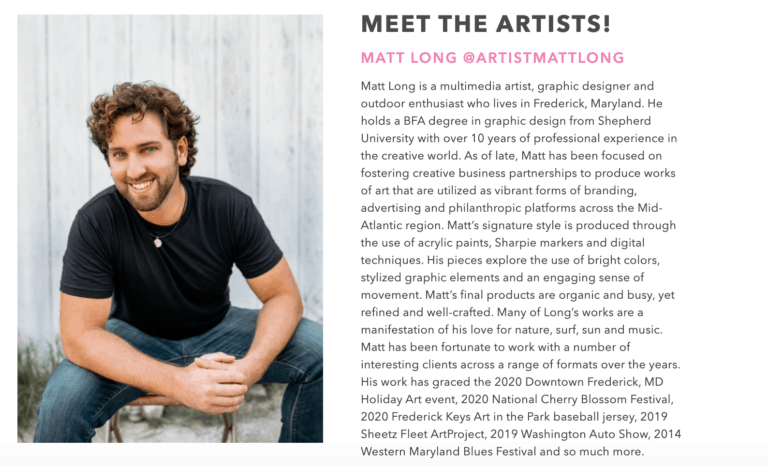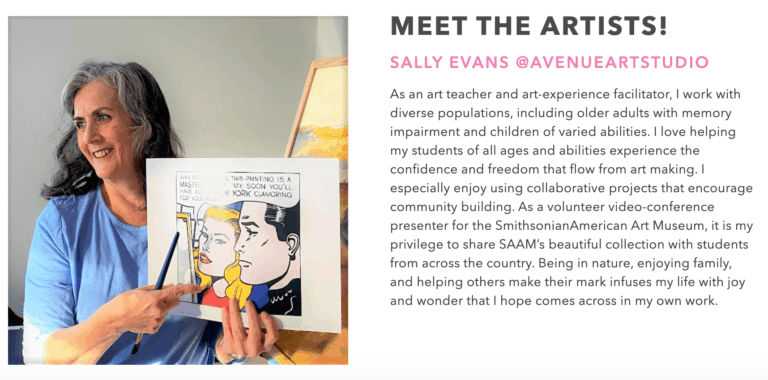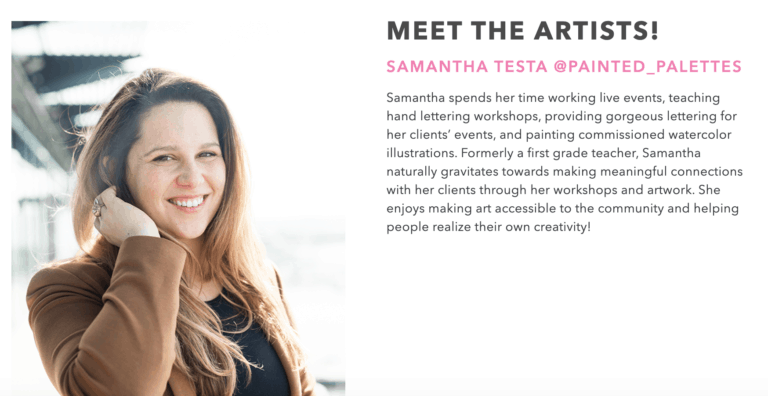 Displays must be fully decorated by 12pm on Saturday, March 20 and able to stay up until 7pm on Sunday, April 11.
Displays must be appropriate for a family audience.
Displays should not focus on religious, political, ideological, or controversial themes or issues. Use of any political sign, social or political material is not permitted.
Displays are not a place for commercial marketing. Businesses are welcomed and encouraged to participate with a focus on the mission of bringing community together while staying home.
National Cherry Blossom Festival, Inc. (NCBF) may exclude any displays for any reason.
Registrations are limited to one per household, per location.
By registering for the Petal Porch Parade, tagging @CherryBlossFest, using #PetalPorchParade or providing photos or videos on social media, you, without reservation, limitation or compensation, allow NCBF to use, broadcast or produce derivative works from, in any media and for all time, your photos or videos.