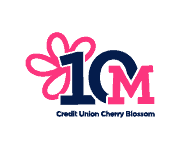 Credit Union Cherry Blossom 5K & 10 Mile Runs
The 5K run down Pennsylvania Ave. as part of the Credit Union Cherry Blossom weekend. Thousands of participants will participate in the 5K event at the Runner's Rite of Spring. Closed to entrants, free for spectators.
Elite athletes compete for $90,000 in prize money, followed by 15,000 runners running for personal best times and satisfaction. Race is closed to participants, but spectators are encouraged to come and view the annual "Runners Rite of Spring."
4/2/23: The Cherry Blossom 10-Mile Run produced by Cherry Blossom, Inc. will close several streets surrounding the National Mall and Tidal Basin through the early afternoon on Sunday, April 2. Learn more here.