Hosted by Miyako Taiko, the Sakura Taiko Fest is one of the largest annual taiko gatherings on the East Coast.  The event has grown from a small concert first held in a dance studio to a full day of free, family-friendly taiko performances. Each year, we welcome a number of groups and feature a variety of different taiko styles as a celebration of Japanese-American cultural and artistic traditions.  This year we'll be at the Sylvan Theater next to the Washington Monument for the first time, featuring performances by Kyo Daiko, River City Taiko, Nen Daiko, Dounen Daiko, Miyako Taiko, MHTX, and students in the Mark H Taiko School. 
EVENT SCHEDULE
2023 Schedule coming soon!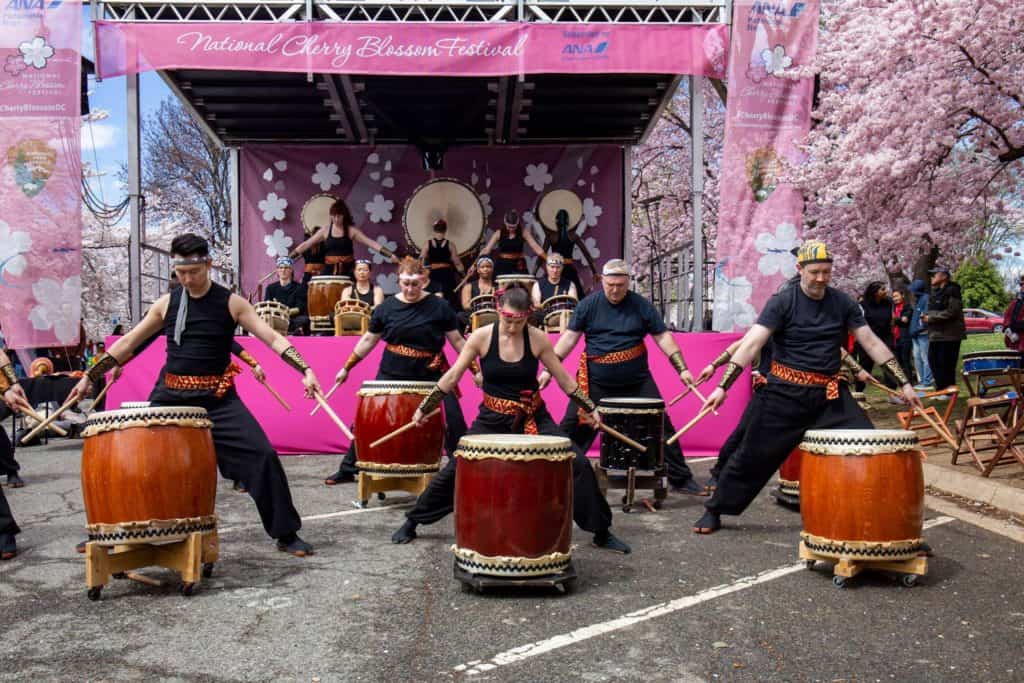 What began with a gift in 1912 at the Tidal Basin is now a four-week extravaganza spanning Washington, DC, and neighboring communities in Maryland and Virginia. From exciting events to convenient hotels, delectable Cherry Picks restaurants to vibrant Art in Bloom installations, and a jaw-dropping City in Bloom to joyful Petal Porches, see the Washington, DC area as you can only see it once a year!