Westfield Montgomery Mall
Westfield Montgomery's Y2K Pink Party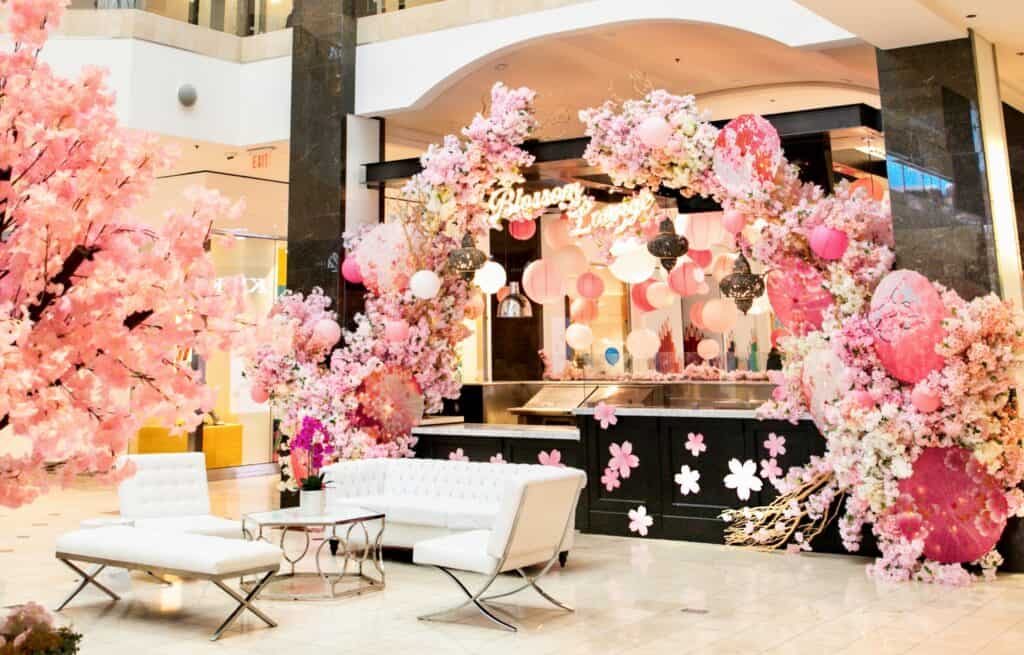 Westfield Montgomery will be in full bloom from March 17 to April 30. On April 1, the center will host a free Y2K Pink Party concert featuring nostalgic pop artists Chris Kirkpatrick of *NSYNC, LFO, O'TOWN, and Jeff Timmons of 98 Degrees. The Y2K Pink Party encourages all guests to don their favorite pink outfits as an ode to cherry blossom season. Interfaith Works will be collecting new and lightly used Spring and Summer gear for families in need, asking that patrons attending the free concert bring items for donation and recycling. American Eagle will collect old jeans that will be used for insulating homes and is offering $10 off any new pair of jeans in exchange. L'Occitane will collect old/cleaned beauty product bottles from any brand for recycling and is offering 10% off at their store in exchange for any three items. Donate to receive coupons from restaurants at the center!
The center will be transformed with a beautiful blossom and lantern installation down the Nordstrom corridor, an insta-worthy Blossom Lounge, festive photo-ops throughout the space, and a cherry blossom mural installation by local artist Nicole Bourgea. The center will also come alive with events and activities, including jazz performances on select weekends, live events for families, free workout classes, and more! Check back on their website for more details as it becomes available!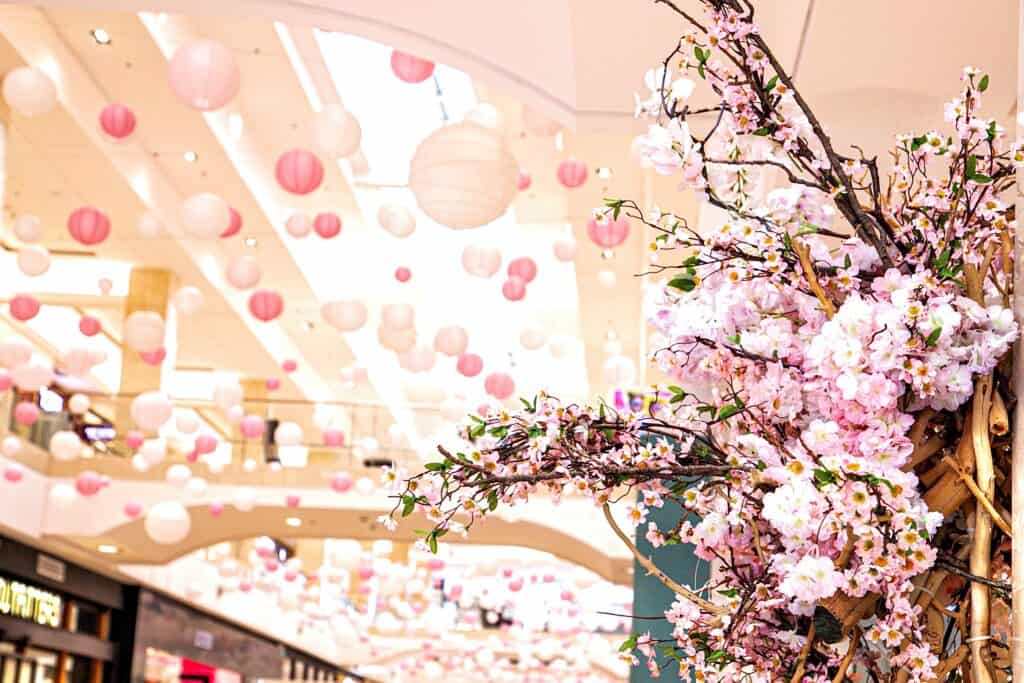 PLAN YOUR FESTIVAL EXPERIENCE
What began with a gift in 1912 at the Tidal Basin is now a four-week extravaganza spanning Washington, DC, and neighboring communities in Maryland and Virginia. From exciting events to convenient hotels, delectable Cherry Picks restaurants, vibrant Art in Bloom installations, and a jaw-dropping City in Bloom to joyful Petal Porches, see the Washington, DC area as you can only see it once a year!